Christmas is a great time of year - family and friends coming together to celebrate and let's be honest, food often plays a pivotal role. So why not impress your guests even more this year by including some good fats in your cooking.
Looking for some inspiration?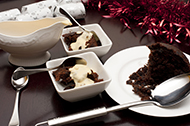 We shared some great Christmas pudding recipes last month that include suet that will leave your Christmas puddings moist and delicious in a way that butter and other options just can't. November is the perfect time to get started with your puddings as the mixture is even more amazing if left to mature. You can find out more HERE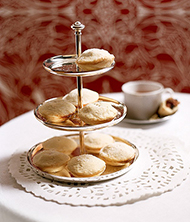 Mince pies are a Christmas staple in most households, but did you know they're even better with the inclusion of suet! The moisture and flavour that is adds is incredible. HERE's a good recipe for the mince.
Pork pies are something that isn't as common here in Australia but is a popular addition to the Christmas table (and at any time of the year really!). Usually served cold with a delicious flavoured pork filling and pastry made using lard this is a great addition to your table. We recently created some videos to show you how to make your own pastry as well as the filling HERE.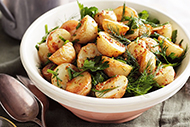 Roast potato salad - everyone loves a potato salad. There's rarely a picnic or BBQ where this salad doesn't make an appearance so why not make it extra special this Christmas by roasting your potatoes before dressing them. By roasting them in lard you not only get that lovely golden colour and scrumptious flavour, you also get that an added crunch if you leave dressing until the last minute. THIS recipe here looks great. Just replace the oil with lard and add it to your roasting pan in the oven while it's preheating.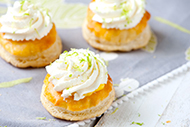 Mini dessert pastries - Who doesn't love a light, flaky pastry! Make your own pastry using lard, cut them into small circles, place in patty tins and blind bake until golden. Then fill with your favourite additions - lemon curd and cream, chocolate mousse or fruit salad are just some of the choices that mean your guests can have a little of everything. HERE is a great recipe for lime curd to add to your tart shells.
Boxing day fry up. Use up those leftover meats and vegies on boxing day morning by adding a generous tablespoon of dripping or lard to a pan and frying off those leftovers for a filling, delicious breakfast.
These are just some of the options to think about. We'd love to hear how you're planning on using your York Foods dripping and lard this holiday season - just post on our Facebook page or send us an email. We LOVE seeing how you use our products!
Looking for some advice on the best way to incorporate dripping and lard in your cooking? Just get in touch with us, we're happy to help.