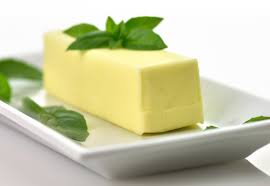 The team here at York Foods are a lot of things. We're a family and a business. We're locals through and through. We're pioneers, advocates, and self promoters. We are passionate and we're determined. We're all of these things and more because we stand behind our range of 100% natural and Australian-made products and we firmly believe that they should be a part of your family's diet.
When we talk to new customers, we often find the most confusion is around understanding the difference between the fats and knowing what kinds to include in our diets.
So, in this article we talk briefly about the different types of fats and share with you some facts about the fats included in the products we provide to the community.
York Foods products
All York Foods' products are natural, 100% free from preservatives and chemicals and many of the products are organic certified, which involves production using methods that do not include modern synthetic inputs such as synthetic pesticides and chemical fertilizers. Organic foods are not processed using irradiation, industrial solvents, or chemical food additives. Our Australian-made products are used by many not only for the added health benefits, but for the difference they make to the taste of home made goods.
We often get asked what each fat is and where does it come from so we thought we would provide a few names below to help you understand the wonderful world of fats.
Tallow is a word often used especially in many recipes and Paleo diet discussions in today's society. The word 'Tallow' often refers to any type of fat that is rendered from animal, however the term tallow can also refer to any type of quality & mixture of fats, including non-edible.
Lard is sourced only from pig fat.
Drippingis an English term often used to define lamb or beef fat.
Suet is a fat derived from the kidney fat only from within a beef animal. The role of the suet fat within an animal is designed to protect the kidney and is therefore often a harder type of fat to cook with.
Smaltz is an Austrian/German description for dripping or lard.
All of these products, when used in your cooking, enhance the taste, flavour and add to your overall healthy fats consumption.
The takeaway
Ensuring that you have the right information to make better informed choices about the food you eat is what motivates the team at York Foods every day. Our products are 100% natural and contain the right combination of healthier fats so that you can be sure you are taking care of your and your family's health.