When most people think of dripping and lard they tend to think of warming dishes cooked long and lovingly. While this is of course one way to use these delicious fats, it's certainly not the only way! Keep those jars at arms reach and use them for a variety of light dishes too.
Stirfrys are a great quick dinner all year around and with the addition of dripping to fry in you'll get the most amazing smell, texture and taste. Just heat up a tablespoons worth of oil in your wok in place of synthetic oils or coconut oils and cook the same way you normally would. Hot and fast!
It doesn't get much easier after a hot day than cooking up steak and chips for the family. Hardly any prep is needed and they only take a few minutes to cook so won't heat up your kitchen.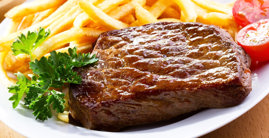 How about starting a chip night each week? Team them up with steak, marinated chicken, fish or just a couple of slices of buttered bread for a quick, delicious meal.
Chip night doesn't have to mean the same thing week in week out. When you're making your own the only limit is your imagination!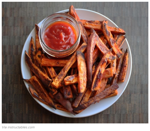 Traditional french fries - they're a classic for a reason. Here's a video showing you how to make the most delicious french fries using dripping. You can use the same cooking technique for all the options below too.
Sweet potato fries - use the same fine cut as for french fries, or opt for a chunkier style.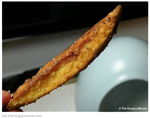 Curly fries - these are a favourite among the young and the young at heart! You just need a curly gadget from your local kitchen shop
Zucchini fries - lightly crumb fingers of zucchini for a healthier option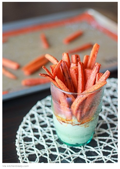 Eggplant fries - surprisingly creamy on the inside once cooked you can just lightly coat these in flour, salt and pepper.
Carrot fries - deliciously sweet they make a nice addition to the mix
Don't forget you can pick up blocks of York Foods dripping and lard from selected Woolworths, Coles and IGA or from the Our Products link above.